We are living in what could easily be termed as the golden period of content creation. A new episode, a new series, a new movie is launched literally every other day. While the quantity of visual content has tremendously increased, its quality has dramatically improved as well.
More and more streaming services are entering the booming market of popular media. To keep up with the rising number of such streaming channels, Apple has put forth its best foot forward with the Apple TV.
Apple TV is a streaming device that allows you to connect with all the leading streaming services such as Netflix and Hulu. But the big question is, how much is Apple TV? Is it as pricey as the other Apple products?
2021 Apple TV 4K (32GB)
Dolby Atmos for immersive, room-filling sound
A12 Bionic chip gives a big boost to audio, video, and graphics, for even better game and app...
4K High Frame Rate HDR with Dolby Vision for fluid, crisp video
Apple Original shows and movies from Apple TV+
The latest hits from Disney+, Amazon Prime Video, HBO Max, and more
Well, There Is Good News and Not-So-Good News
Apple TV comes with no additional monthly charge. This means that no separate subscription is needed to use this streaming device. The extra charges you will incur are entirely dependent on the streaming service you use.
Another catch is that the device has certain special services which you can avail of only with a subscription. These services fall under Apple TV+. Using Apple TV+ is completely optional, though. You can avail of these services by paying a small fee.
Here Is a Comparison of The Cost of Popular Streaming Service Subscriptions.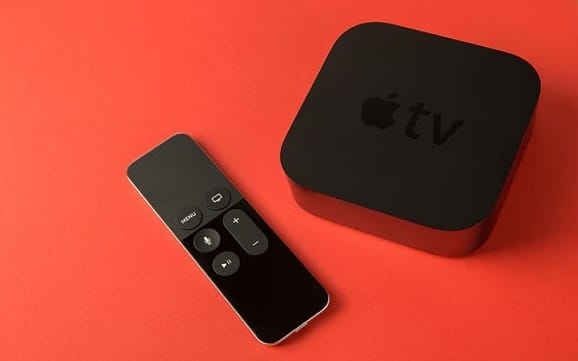 The most popular plan that consumers buy for viewing Hulu amounts to about $12 per month. Netflix comes next with its most preferred monthly fee of nearly $9. A monthly subscription to Disney+ costs $6.99. But the monthly fee for Apple TV+ is just $4.99.
As you can see, Apple TV+ is much cheaper in comparison. But before you get all excited, you must know that this small fee comes at an odd price. Popular shows licensed by Amazon Prime, Netflix, or other streaming platforms are not available on Apple TV+. Instead, you can enjoy Apple TV Originals on this platform. Trending titles include The Morning Show, Little America, Servant, and Mythic Quest.
What's More on Apple TV+?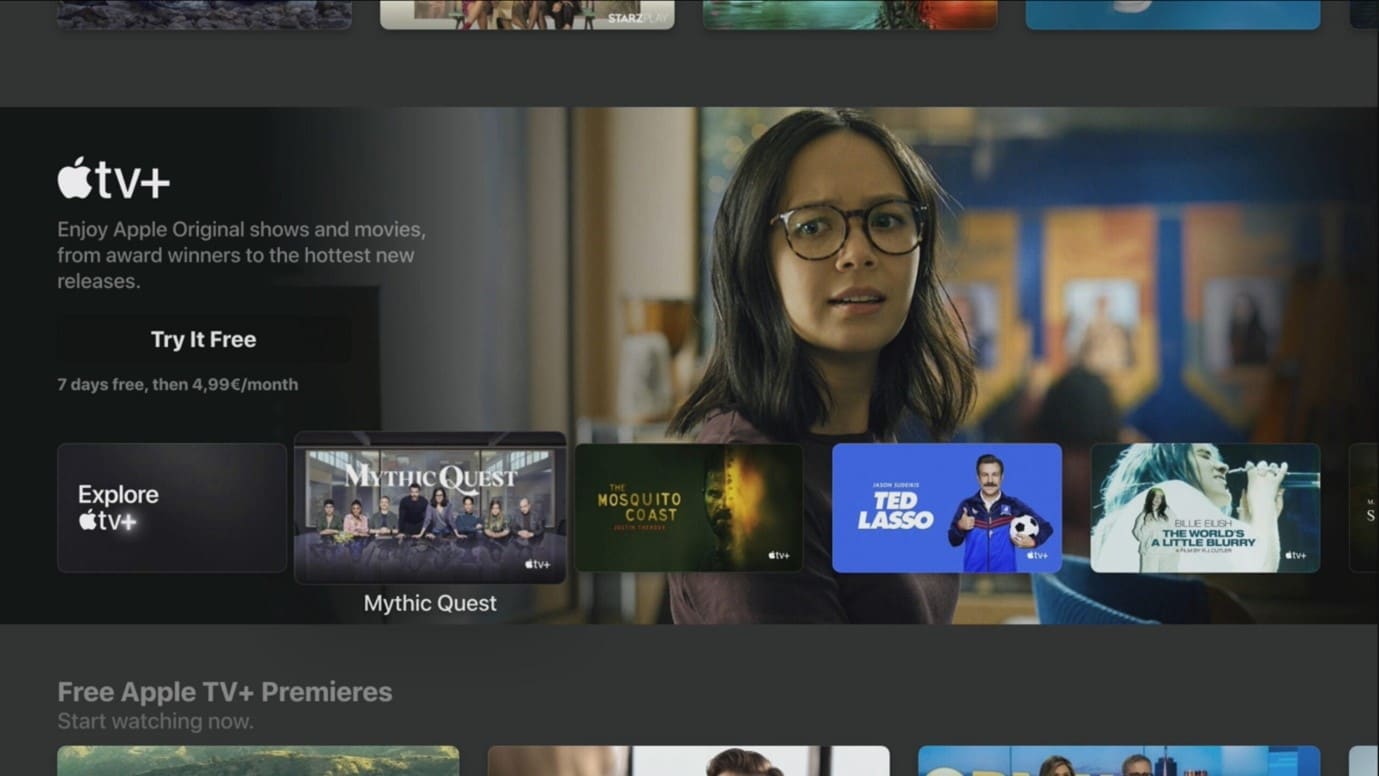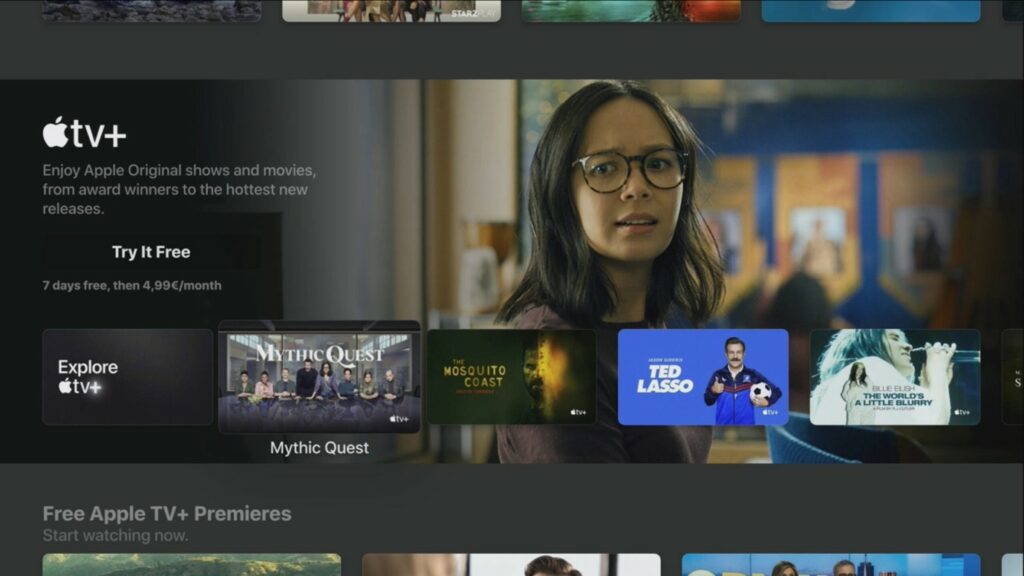 Other than accessing multiple streaming services on one single platform, Apple TV+ has quite a few features. It is equipped with a smooth interface that is extremely easy to use. You can also view live TV channels such as HBO, Starz, and so on. Moreover, original shows starring legends like Steve Carell, Jennifer Aniston, and Oprah Winfrey are part of Apple TV+'s exclusive line-up.
So Exactly How Useful Is Apple TV Without the Subscription?
At the end of the day, Apple TV is a streaming device. If you could not stream shows on it without paying a hefty sum, the product would be a plain failure. In keeping with this theme, Apple TV grants its users access to numerous free channels.
Hundreds of shows are freely available on these channels. Without signing up for a paid subscription, you can comfortably use Apple TV for non-stop entertainment. The only thing to remember is that trending Netflix or Amazon Prime Originals will not be a part of the Apple TV line-up.
If you are willing to experiment with new content, you have no reason to worry about Apple TV. It provides you with access to channels such as Sony Crackle, Popcornflix, Vudu, Pluto TV, and Tubi TV at zero additional cost.
These channels are teeming with engaging content of different kinds. You can simply kick back and relax over the weekend while binge-watching any of the shows. A wide selection of freely available motion pictures awaits the users of Apple TV.
Here Is a List of Some of The Many Benefits of Purchasing Apple TV:
Simple Design: Apple TV is a product of smart engineering technology. The simple design of the device promotes easy access. You just must plug in the device and play the movie or the TV series of your choice. Apple TV has a small remote control that lets you engage with the screen from a comfortable distance. Just press the buttons and enjoy the show.
Control Via iPad or iPhone: Apple Inc. has been smart with its devices. You can connect your iPhone or your iPad to the Apple TV and use it as a controller while streaming something. All you need to do is download an app. Look for the Apple TV app in the store and use it to connect your smartphone to Apple TV. You will not need a separate remote for controlling Apple TV if your connected device is with you.
Easy To Set Up: Installing Apple TV is a piece of cake. You can do it on your own without needing expert assistance. You can either use the HDMI cable or simply to the internet and get Apple TV installed on your TV. Just log into your Apple user account. Following the dialog boxes will set everything up. You can just sit back and chill with your favourite shows running on the screen.
Casting: If your devices are connected to the same Wi-Fi network, you can easily cast photos or videos from your smartphone onto the TV. Apple TV allows you to cast media on the larger screen without needing any plug-ins. Make sure that the internet connection is strong and start casting. The process is exceptionally smooth. You will not have to depend on long wires anymore. Enjoy hours of photography slideshows on your TV with ease.
Thus, Apple TV is a brilliant platform that is equipped with an impressively smart interface. You can use it for wholesome entertainment without even having to incur extra costs.
With its simple design and an intuitive interface, you can install it easily. Apple TV is a budget-friendly option for those who are willing to try new content across streaming platforms.