Blink is a company that makes smart home devices. One of their products is the Blink Home Security Camera, which can be used with Google Home through IFTTT. This blog post will teach you how to use your new device in conjunction with your voice assistant!
What is Blink?
Blink is a home automation brand that manufactures battery-based house security cameras. The organization was started under the name Immedia Semiconductor Inc. by Peter Besen, Don Shulsinger, and Stephen Gordon in 2009. It was later turned into a consumer electronics brand.
Later the firm had come up with an indoor security camera, which raised over one million dollars, following the announcement of outdoor security cameras and home security systems with video doorbells too. In 2017 Amazon declared the overtaking of the blink brand by carrying forward Blink's technology for the Amazon Key service.
No products found.
Why Is It Not Suited with Google Home?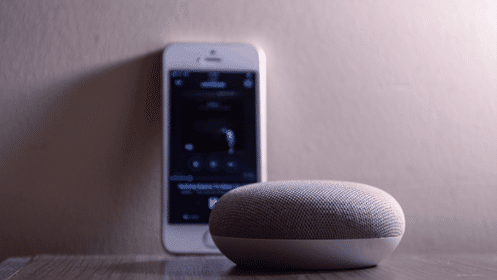 As already mentioned, that Blink is the series of cameras that are now a part of Amazon services, and due to this, it is only allowed to work with Amazon's artificially intelligent voice assistant, popularly known as Alexa, or similar enable devices.
Nonetheless, there are different creative ways to connect Blink with google home intelligent systems. Still, the prime organization does not have native integration to be a part of Google Home, which we will learn in this article.
Apart from that, Google has a series of cameras that work amazingly with it. You can use it either way. Though using Google cameras would be easier, but if you want Blink to work with it, a little extra effort is needed. Blink cameras are known to be the most user-friendly home security camera and use adjusted to whichever angle you are willing to put it at.
The only thing that matters is which camera is best compatible and easy to use for a person. Now, we can easily understand that Google Home and Nest cam is the best combination for Google home, but if you are willing to buy a blink camera, nothing can be best suited than an AI assistant, Alexa.
No products found.
What Is IFTTT and How Does It Work?
Many people, like you, are unaware of this technique called "If This then That," commonly known as IFTTT. So, to tell you, it is a web-oriented service that allows the users to create conditions activated by changes taking place in different social media like Facebook, Instagram, and Gmail.
If you are willing to use IFTTT services on your Blink device, you will have to enter an additional level of control and automation. Once you are done with connecting the devices, you can make different mechanizations like arming your system when you go somewhere or disarming when you return home.
You can also modify the cameras by setting them to timings (majorly at night). Although if you are unable to connect or think that IFTTT or similar alternatives are not for you, in that case, you can go with other smart security cameras, which are perfect for Google home.
Connecting Blink with Google Home Through IFTTT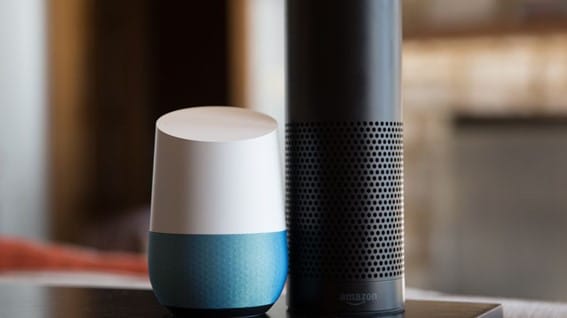 You might get confused, but honestly, we can connect Blink with Google Home by using IFTTT just in minutes. The best part about installation through this service is that you do not need specific skills or expertise to make it work.
Even Blink creators use this service to approach several web-based services, and all planned to add automation with the Blink cameras. Nevertheless, you need to go through several simple steps before taking IFTTT services which are as follows:
No products found.

Genuine Blink and Google Assistant
Choose a service to act as a setup for the system which will initiate the automation.
Select an action to happen once your service is activated. (Arm or disarm)
Select which information you would love to send between the devices (Blink or Google Home)
Once you are done with these steps, you are ready to continue adding services which you love to get and are best suited for your system.
3 Best Alternative Cameras to Use
1. Google Nest Home IQ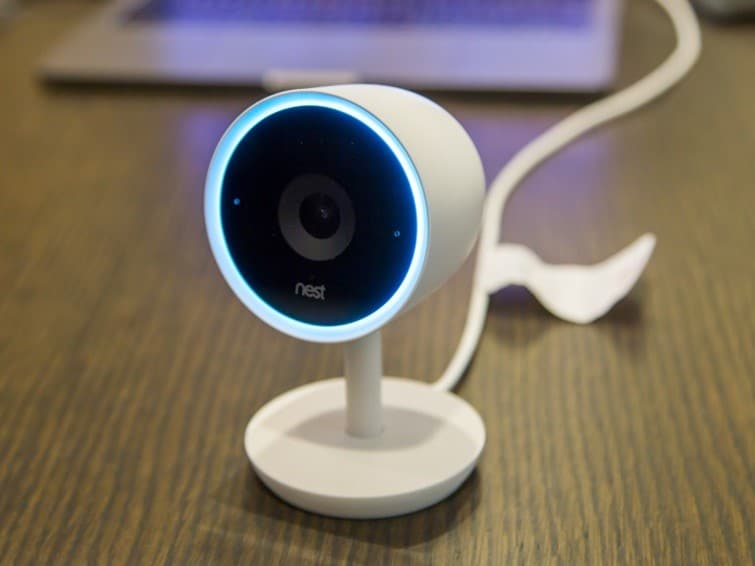 Google has some smart security series, where the google nest home IQ is the top-level security camera. You can watch a quick live feed from any connected security camera such as Google Nest Hub or the smartphone working app, which is most suitable for it. The IQ has the unique ability of individual face recognition and remembrance for a strong and amplified security system. As it is a google product, it is apparently best to fit with Google Home with no glitches at all.
No products found.
2. Arlo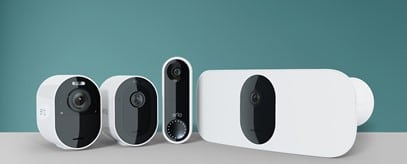 Considered as the number one service for home security cameras, Arlo serves an extensive quality of camera options according to your budget and preferences at your home. Your camera feed can be seen from the Google nest hub or any other appropriate smartphone app on your mobile. Arlo has a pack of eight cameras in a row, which ensures you comprehensive coverage and heightens security for every corner of your house.
No products found.
3. Ring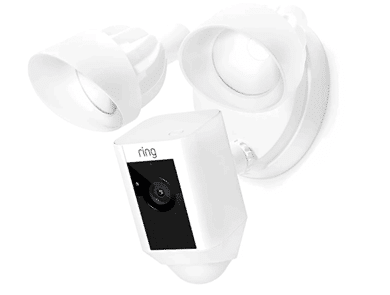 If you are looking for a wide-angle lens camera, Ring is for you. They have the dual-person doorbell attribute, which makes them unique and smart enough to handle the fulfillment of your home security service.
Fixed with an existing doorbell, ring cameras help the users to see who has arrived or which package has been delivered, or even if somebody is trying to break into your house. In addition to that, Ring cameras have an audio feature, which helps users to hear or speak from outside along with the working cameras. It is also very compatible with the working of Google Home.
No products found.
Each of these camera series has live streaming 24/7, which can be connected and seen from your Google Home. Google Nest items also offer a cloud storage mechanism that helps store video recording for a certain period.
The timings of these recordings are dependent upon which subscription you are currently holding. With the help of Google Nest Hub, your camera feed can be observed to the device, where you can check the movements at your front door without getting up from your beds or couches.
Final Thoughts
Well, that was quite hectic but interesting at the same time. There are many platforms to connect these products but picking the right and the appropriate one is all you need. So now you can connect your Blink to Google home just in few minutes, and you are ready.
So, on that note, we are now signing off and will meet you next time with another exciting and informative post. Till then, let us know your thoughts and experience over this article, and do not forget to visit us frequently to get such amazing and magical stuff.