For the people who own Amazon Alexa, we are highlighting the way you can change your Alexa account or add accounts to your Alexa device.
The convenience that Alexa devices from Amazon provide its users is incredible. This is the reason every other person wishes to have their hands on these amazing devices. It performs a variety of tasks, from playing music, answering your questions to providing you with food recipes. And how can you use Alexa for all such tasks? Just register the device on your Amazon application, and you are done.
However, what if you wish to change your Alexa account on your device? That is, make someone else the owner of your Alexa? Well, you can do this task all by yourself with utter ease. Here is how you can change Alexa account ownership of your Amazon Alexa device.
Sale
Echo Dot (4th Gen) | Smart speaker with clock and Alexa | Glacier White
Meet Echo Dot with clock - Our most popular smart speaker with Alexa. The sleek, compact design...
Perfect for your nightstand - See the time, alarms, and timers on the LED display. Tap the top to...
Ready to help - Ask Alexa to tell a joke, play music, answer questions, play the news, check the...
Control your smart home - Use your voice to turn on lights, adjust thermostats, and lock doors with...
Connect with others hands-free - Call friends and family who have the Alexa app or an Echo device....
How to Change the Owner of your Alexa?
The reason behind changing the owner of an Alexa device can be anything- selling it, returning, or simply giving it away. If you want to change your Alexa account, you will have to remove all your data and settings first. To do this, you will have to deregister the device out of your account. Follow these steps to deregister the device from the Alexa app:
Go to settings visible on the left side.
Click on the name of your device (the device you are deregistering).
Here, you will find the option to Tap on it and confirm it.
As simple as it may seem, some Alexa devices do not offer the option to deregister from the Alexa app. If this is the case you come across, you will not be able to change your Alexa account from the app. But you can complete your task from your web browser. Open the Amazon website first and then follow these steps as mentioned here:
Go to the Accounts and Lists menu. Select manage your content and devices in it.
Now, select your devices.
You will find an ellipsis on the left side of each of your devices. Ellipses are the three dots we see in applications and settings.
Once you have found the device you wish to deregister, you can tap on its three dots.
Once tapped on the ellipses, you will see the option to deregister. Simply select it. Give your confirmation, and you are done!
This was all about how you can deregister to change your Alexa account on your amazon. Now, what if you do not want to change your Alexa account? Can you add other members of your family to access the device? Yes, Amazon Alexa devices allow you to do so. You will just have to create an Amazon household; here is how you can do it.
Creating Amazon Household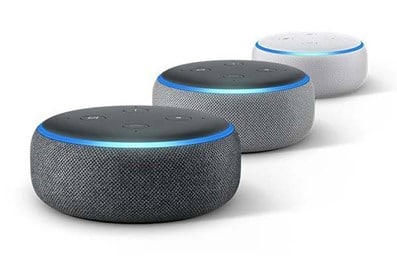 Setting up an Amazon household will allow you to add members (your friends or family) that can access your Alexa device without having to change Alexa accounts every time. Although, you will be the only owner in the household setup. You can choose the members who can access your device or remove members whenever you want.
An amazon household setup will allow you to share content and access customized information with your household members. So, you can rather set up a household with multiple people than change your Alexa account again and again. These are the steps you should follow to set up a household.
Open the Alexa app and select settings from the menu.
Tap your AlexaYou will find Amazon Household here; select it.
Once you select amazon household, your screen will show you some instructions by which you can add members to your household. Just follow the instructions and add members by your choice.
Once you have set up your amazon household, the members will be able to access your Alexa device. As the members will have access to your Alexa device, they also automatically get access to your payment method. This means that they can use your payment method for their purchases.
However, you are allowed to secure your payments on Alexa's amazon. Just add a confirmation code for every voice purchase done from the Alexa app. Set the code, and security will be added to your account.
Different Alexa devices offer different facilities and restrictions for the members of a household setup. So, you may need to change Alexa's owner depending on the facilities provided by different devices in a household.
One thing that is common in all the Alexa household setups is that you can easily switch between accounts. All you will need to do is tell Alexa to switch accounts. You can also ask Alexa, which account is this? And she would respond to you by letting you know who is currently logged in and active on the device.
Can You Remove Household Members?
Yes, you can surely remove a household member if you wish to. The process is quite easy to execute and takes no time. Follow these steps to remove a household member from your setup:
Open the Alexa app, then visit the household settings.
In the settings, you will find the list of all the active members in your amazon household. Next to each user's account, you will find the option to Just select the option to remove.
If you wish to remove yourself from the household, you will find the option to leave the household. So, just select it.
One thing you need to remember is that the process to change Alexa accounts can be done repetitively without any problems. However, adding and removing members to a household setup needs to be done carefully and wisely.
When you are removing a member from your household setup, you cannot add them back instantly. An adult account that has been removed from an Alexa household setup cannot be added back for the next 180 days. The removed account will not only be restricted from getting added back in the same household but it cannot even be added to any other household.
Although, if an account has been removed from the household set up by mistake, it is advisable to contact customer service. Since there is no option available in the settings to add back a removed member instantly, only amazon customer services can help you do that.
Get Smarter Assistance with Alexa!
It is no hidden fact that Alexa from amazon provides its users with some of the best facilities today. After reading till the end, you can probably change your Alexa account with ease now. The amazon household feature is also a beneficial feature for all the families out there.
These features of the Alexa make it extremely flexible to use. With easy usage, these features also allow you to protect your privacy in Alexa's amazon.