Adding an accent chandelier in any kind of house can give a royal and elegant look instantly. Most people usually prefer adding a chandelier over dining tables or other sitting arrangements. But while making such a choice, a question that almost always pops up is- can chandeliers be wider than a table? So, today, we will be clearing all your doubts regarding the size of a chandelier.
Chandeliers come in various shapes and sizes. There are numerous factors to consider before you choose a chandelier. When there is no specific table placed in a room, a chandelier can be rather easily chosen. However, choosing to place a chandelier over the dining table will need you to go through some factors.
Now, before we go through the factors that you should consider, let us answer your question about the wideness of a chandelier.Can chandeliers be wider than a table? Well, yes.
Although, they do not compulsorily need to be wider than a table. This means that you can even place a smaller chandelier over the dining table. Other than the size of your table, here are some factors you should consider while choosing your chandelier.
Size of Your Room
The size of your room largely matters when you are choosing a chandelier over dining tables. If you have a small room, then the chandelier should be small and not wider. However, if you have a large dining room with a small table, you can consider a chandelier wider than the table. If your large room has a large table, then go for a rather smaller chandelier.
Choosing a chandelier that does not go with the size of your room can even make your room decor look ridiculous and funny. Imagine having a large chandelier in a small room! So, the chandelier you choose should be of a size suitable for the room.
Design of Your Room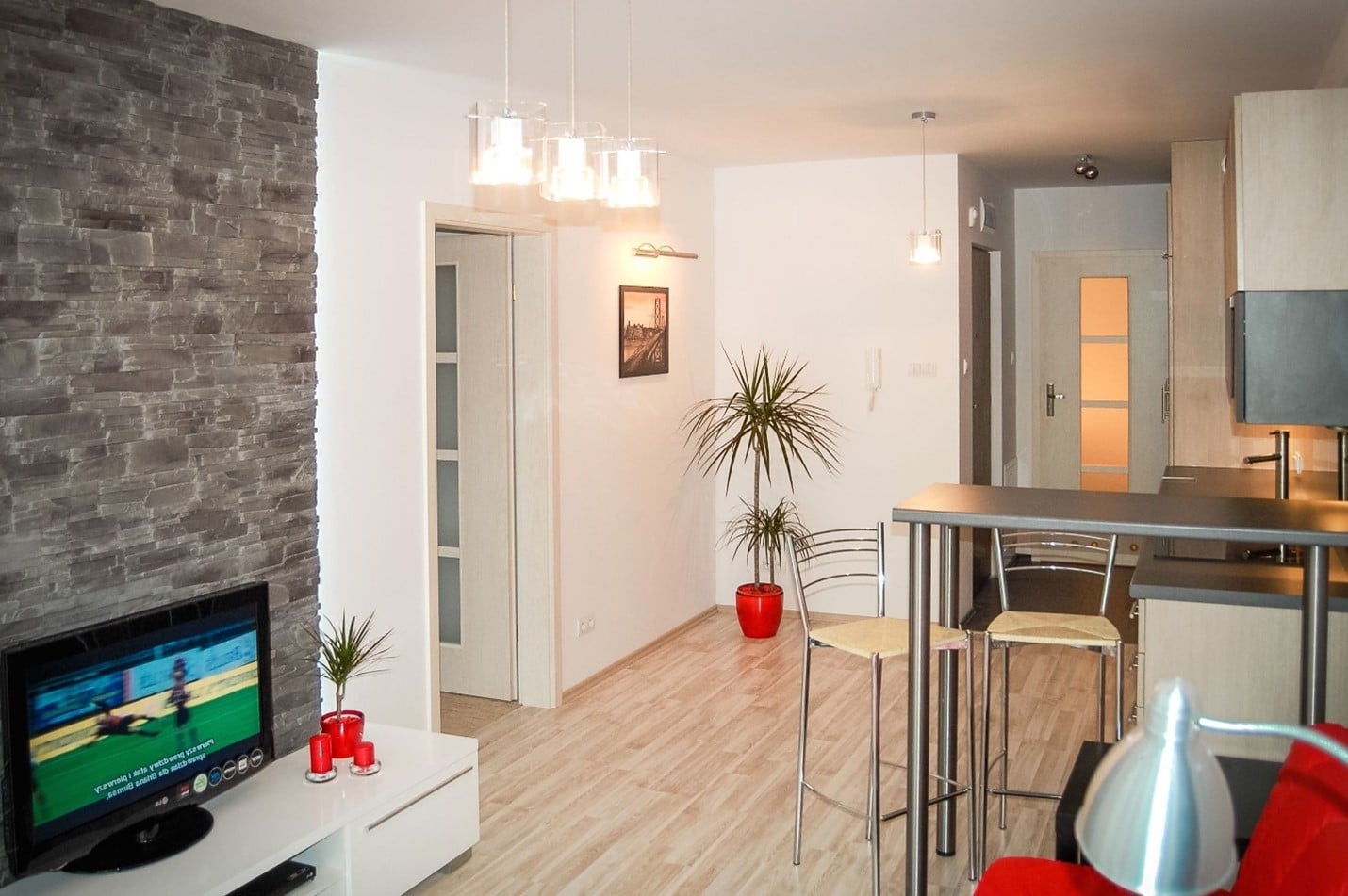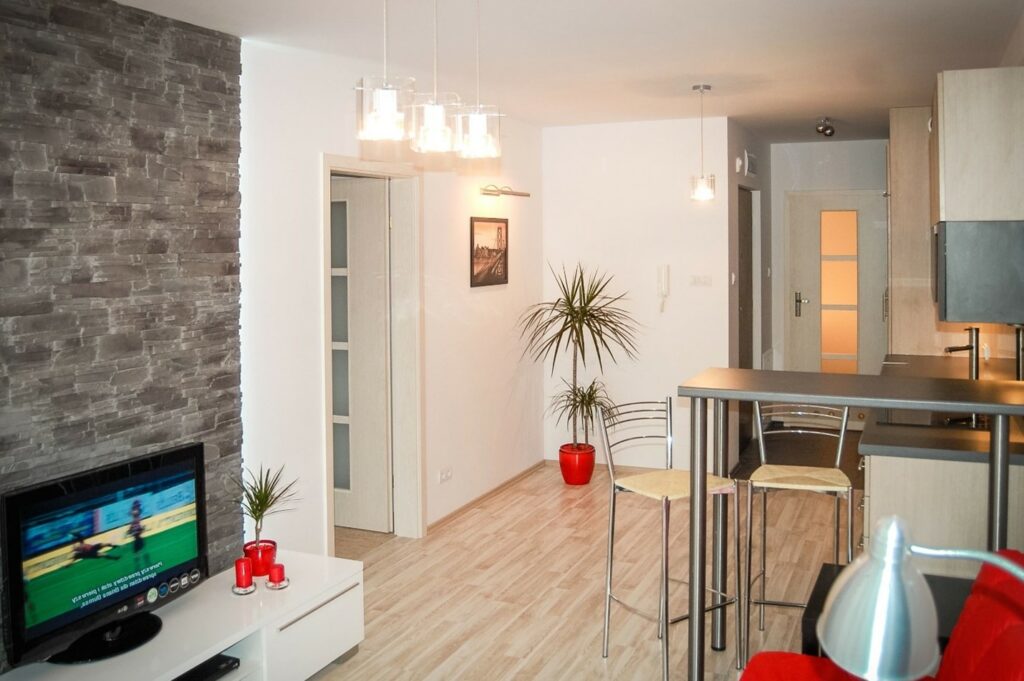 Not only should you consider the size of your room, but you should also consider the style and design of your room. The chandelier you choose should match the overall style of your home. But it should also go with the vibe of the specific room where it is going to be placed.
Chandeliers, both small and big, come in various styles to match different interiors. If you have a modern interior in your house, go with a modern appeal chandelier. If your house is Victorian style, then you can go for a wider chandelier over a small table in your room. The wider chandelier here will give a royal and elegant look to the room.
The design and style of your room might make it seem a little difficult to choose the right chandelier. However, there are various types of chandeliers, from simple to fancy, available in the market. You will just have to do some research.
Size of The Chandelier
If you are thinking about centering a chandelier over the dining table, the size of the chandelier matters the most. If your room is small and has a considerably big table, the chandelier should be smaller in size and simple in style. A fancy chandelier probably will not look good in a small room with a big table.
Chandeliers come in various shapes and sizes. So, it is better to consider the measurements of the table if your room has one. Depending on the size of your table, look for a decent-sized chandelier.
Moreover, the size of chandeliers also determines the amount of light they can give out. One might assume that bigger and wider chandeliers mean more light, and smaller ones give dimmer light. However, you can find wider chandeliers with dimmer lighting and even smaller ones that give more light.
If you already have another lighting in the room, it is better to choose a fancy chandelier with dimmer lights. Choosing a chandelier with heavy lights for an already bright room will just make your room look too bright and frustrating.
Style of The Chandelier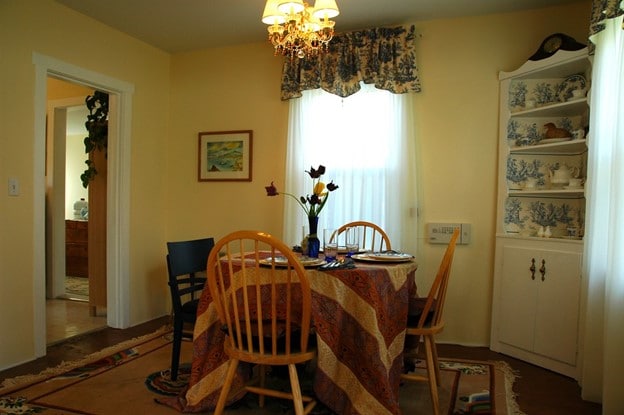 When it comes to the style of a chandelier, there is much more to consider than just the shape and size of it. You will find a variety of chandeliers in the market, all different from each other.
Chandeliers come in many materials like wood, crystal, copper, and metallic. According to the style of your room and the table, you can select a specific category. For instance, traditional heavy chandeliers made of crystal will enhance the look of Victorian houses. And wooden chandeliers can be chosen for a more fun vibe, whereas copper ones can be chosen for a simple look.
Although most of the chandeliers offer the same parts like a top canopy, candle cups, bottom ball, etc., you can still find some new designs that may not include these parts and are made especially for today's houses of modern interior. So, if you have a modern structure, you can also consider a rectangle, square or contemporary chandelier over the dining table.
Considering Other Tables!
Everything discussed above specifically focuses on a chandelier over dining tables. However, a chandelier is not just restricted to dining rooms and dining tables. They are an accent interior element that can be placed in any kind of room- a living room, hallway, or even a conference room.
If you wish to add a chandelier in a conference room with a table, going with a wider chandelier would work the best. A small chandelier will not be able to spread light in a wider area. A chandelier wider than the table will give your room ample lighting, that too with a luxurious look.
If your room has a glass table, it will probably give a heavy and luxurious look all by itself. In such a case, consider adding a sober chandelier with subtle lighting, probably made of glass. A glass chandelier with a smaller width would look great over a glass table. Moreover, if done the right way, it can help you create the illusion of a bigger and airy room.
To Wrap Up!
Now, you probably know when and how you can have a wider chandelier over dining tables or in any other room.
Chandeliers, whether big or small, when placed the right way in any kind of home, give a great look to the place. It is a royal yet fun way of glowing up any type of interior.
Chandeliers, without a doubt, can be wider than the table in any kind of room. However, it is the room and your table that would decide if that wider chandelier looked good or garish.