After facing a long pandemic that lasted more than a year, we all have been quite used to staying at home. This is why many people nowadays are very motivated to work from home and spend the majority of their time at their place.
However, staying at home and doing nothing but work can turn out to be quite boring especially, when you can not go out and take part in any kind of fun activities. This is why you might find it difficult to search for activities or games while staying home.
So, for people who want to satisfy their inner active souls, there are plenty of ways they can turn their dull and idle time into some creativity at home. Here are some of the excellent ideas to have a great time when at home.
DIY Home Décor
The best idea to paint the blank canvas of your life with your artsy thoughts is by trying some DIY home décor ideas. If you are bored with your regular setup and have been thinking of making some changes at your place lately, this idea is perfect for you.
Now you must be really curious to find out what's actually different about this whole activity. Well, the most fun part is that you have to decorate your house using your own DIY creations to make your place even more interesting and unique.
For this, you can try on some different hand-created crafts such as decoration pieces, cardboard fans, DIY mugs, swings, etc. all you need to do is to find out what spare things in your house can be reused in the form of a decoration item.
Try Different Hairstyles
Sometimes, sitting idle at one place can be quite boring, and if you have been planning to go for fun hairstyles but never had time to actually try them, you can certainly use this time of the year to go all wild with your hair.
You can give yourself a DIY haircut at home, or you can also style your hair in different buns and braids to see what hairstyle you should carry on to any next event. If you do not have much voluminous or long hair, you can also try cliphair extensions to satisfy your craving for creativity.
Another thing that you can do is you can color your hair in different shades to increase your glam quotient and your overall look.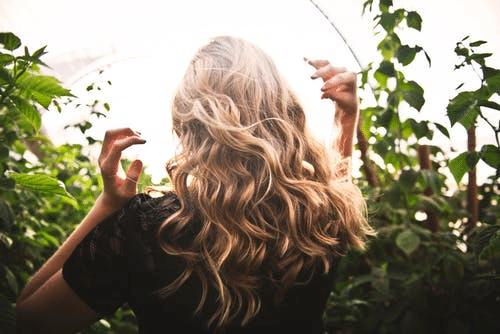 Repaint your Walls
Sitting around and seeing the same boring walls every day all the time can be quite dull, which is why you can consider repainting your walls all over again to make your place look amazing and fun like you have always wanted it to be.
You can also try several wall textures and designing techniques with paint by watching several videos to mix and match several creative ideas.
In addition to that, you can also go for contrasting colors and bright hues on different walls of every other room to double the element of fun.