There are numerous interior design options available for changing the look and feel of your home. However, remodeling goes beyond matching furniture or window treatments and involves the serious reworking of the building's structure. Smaller homes are in vogue right now, and less square footage means maximizing the efficiency of available space. This can include breaking down walls to expanding doorways — whatever makes your home more spacious and livable.
Consistent Flooring
If you have multiple rooms that connect to each other, keeping the flooring consistent between them can create a continuous, flowing appearance, increasing the sense of space. Whether you choose solid hardwood, less expensive engineered wood, or synthetic materials, the material's properties should be compatible with the rooms where you are laying new flooring.
For example, solid hardwood is inappropriate for rooms where humidity is high, such as bathrooms or laundry rooms. Consider water resistance, cleaning and maintenance needs, and the cost of installation, as well as style. For basement flooring, concrete is a classic standby. If you need to pour concrete or repair the foundation, you'll need various tools to complete the job correctly, such as a concrete mixer.
Break Through Walls
If your home is already small, transitioning to an open floor design can dramatically increase your available living space. There are numerous ways to achieve an open floor plan. For example, if there's a common wall that separates the dining room or living room from the kitchen, consider eliminating this wall.
This should be a professional operation and not strictly a DIY project. You should consult an engineer who can identify the load-bearing walls and ensure that no plumbing or electrical work will be damaged in the process. If you decide to eliminate solid walls between adjacent rooms but prefer a physical barrier or adaptive divider, consider erecting a glass wall or sliding door. This versatile solution enables you to increase privacy with curtains or blinds for an office or den. When you need light to flow more freely between living spaces, simply open the window treatments.
Expand Vertically
If horizontal space is limited, take advantage of vertical space. Extending cabinetry, doorways, shelving units, and wall trim upward can create a sense of grandiosity, counteracting the cramped feeling that can accompany smaller rooms. Aside from increasing decorative opportunities, expanding vertically can also increase your home's storage efficiency.
Integrated Storage Solutions
When deciding on the best way to store items and manage horizontal space, various remodeling options are available. Storing personal items efficiently is crucial to minimizing clutter and maximizing usable space in a small house or apartment.
Adding integrated storage options, such as recessed shelves or cabinets, can allow you to avoid the problems associated with increased clutter. In addition, look for nooks and crannies, alcoves, and other spaces inside your home that you're not currently using. For example, add cabinets, drawers, or shelves under staircases to store books, blankets, and extra linens.
Use Colors Strategically
Light neutral colors, such as cream, white, and light gray, are typically used to create a brighter, more airy space, while darker colors, such as navy or burgundy, can make your home feel smaller. However, you can expand your home's interior color palette with the strategic use of dark colors to enhance your space. Dark colors, such as emerald, deep blue, or slate, can smooth out wall joins, making the room appear one flowing space. Although these colors don't reflect light the way that neutrals do, this convenient blurring of the vertical and horizontal lines on your walls gives the appearance of a larger space. You can temper the richness of your wall colors by using light-colored furniture and decor accessories.
Incorporate Reflective Surfaces and Windows
Reflective surfaces bounce light around your room, making it appear brighter. Try mounting an oversized mirror to the wall or opting for dichroic art glass, metallic, or acrylic furniture. You can make the most of the reflective surfaces in your home by including window expansion as part of your remodel. Increasing the size of your windows or changing the window style can increase the amount of natural light in your home. South-west-facing windows get the most sun throughout the day. If you aren't concerned about how that might impact your heating and cooling bills, adding a large picture window can dramatically improve the amount of light entering your home.
If it's practical, a skylight can help illuminate rooms in homes where windows do not face east, west, or south.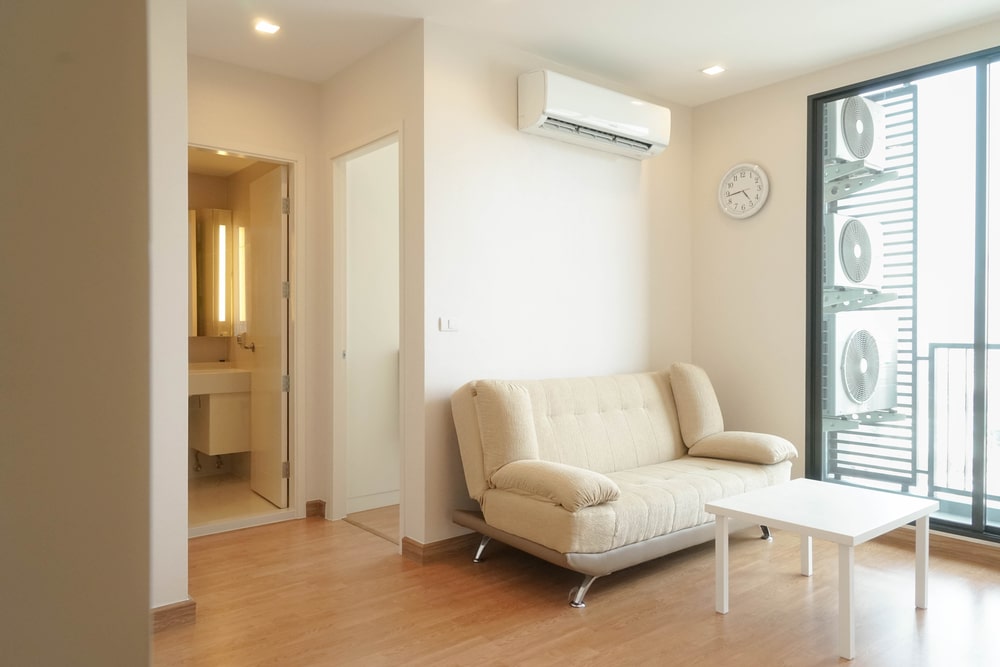 Choose Compact Furniture
While not strictly a remodeling solution, the furniture you choose affects your home's available space. Compact and multipurpose furniture can provide you with plenty of functionality with a smaller footprint, opening up your floor space and making your home appear larger. Try a loveseat sofa with storage underneath in your living room or a coffee table that converts to a dining table or home office desk. For the dining room, consider a dining table with nesting chairs. Or, remodel your kitchen with a small kitchen island that doubles as a food prep area and a space for eating by placing tuckable bar stools on the opposite side.
Keep the Floor Visible
The more visible and open the floor remains, the larger the living space appears. In your bathroom, a free-standing pedestal sink rather than a standard vanity can reduce the appearance of bulk and easily allow you to navigate what would otherwise be a cramped space. Add floating shelves to make up for the lack of under-sink storage.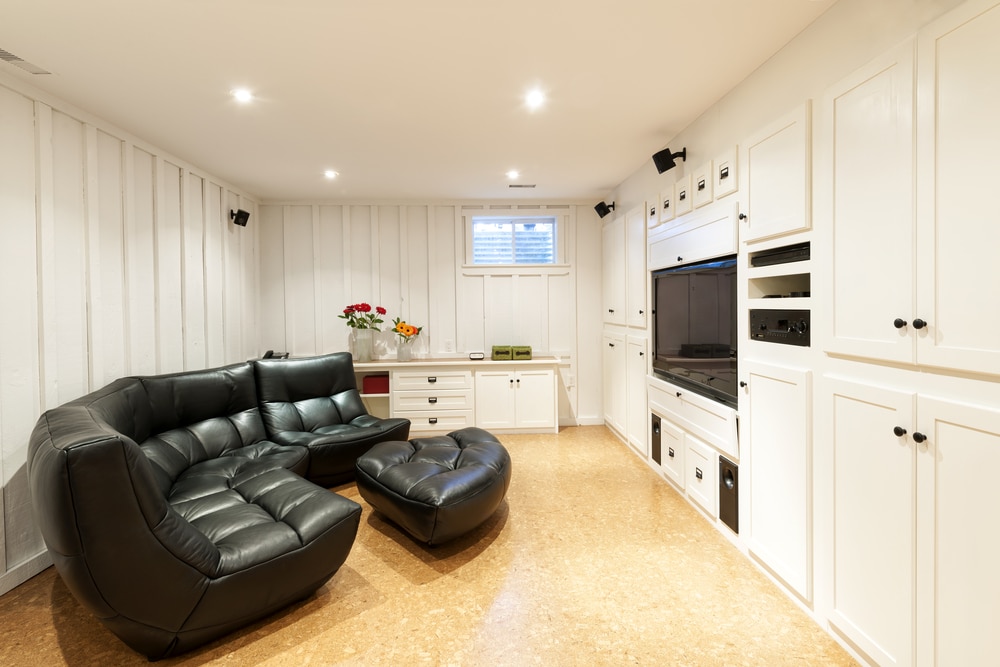 Convert Your Closet
Make your small home work smarter by giving up some closet space to create an additional room in your home. A large hall closet can easily convert to a hide-away laundry room. You may need to break through the closet wall to access the plumbing and electrical circuitry, but it allows you to conceal unsightly appliances. A closet can also make an excellent home office. Simply paint the interior, install a narrow desk, and mount floating shelves for storage, and you have the ideal work from home space.
Create Your Dream Home
When space is at a premium, you have to think strategically. Remodeling and reforming the interior design of a house can significantly improve the look, feel, and function of even the tiniest homes. Changing colors, adding reflective surfaces, and providing more light can enrich your living spaces and give the impression that your home is larger than it is.