In this blog, we will discuss how to provide extra door security for apartments under $30. Many-a-times full-fledged security systems are expensive and are not allowed for leased flats. In such cases, you can still add secureness to your apartment without the modifications and be relaxed.
You can buy specialized tools for providing a safe atmosphere from the market. Use them easily without any customized framework. Safety is a crucial aspect of the happiness of any family and, a home should provide this happiness.
Apart from loads of security types of equipment available, many small items like sticks to sliding doors, stick-on alarms, wireless cameras, and surface mount lights will provide you with extra door security for apartments. Let us cover them, one by one, in the blog below.
Use a Door or a Window Alarm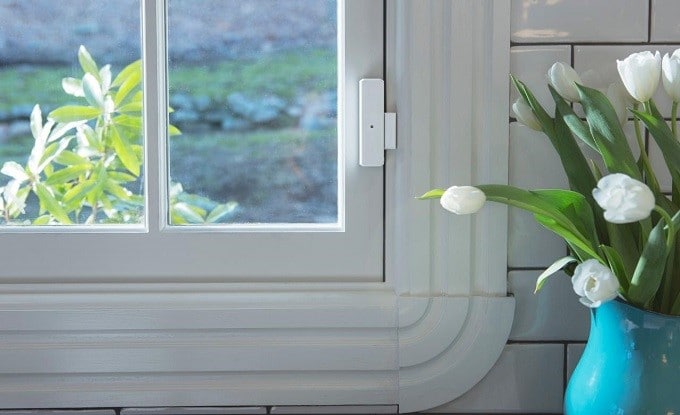 A window or door security sensor uses contacts to detect two pieces in open or closed positions. Purchasing one is a non-expensive way to provide extra door security for apartments. When the alarm rings, you can use a switch on the interior front to stop it. Each bell has two contacts. Stick them to either side of the doors or windows so that they can ring when opened. You can easily and quickly install these under $30 devices on different windows and doors of the apartment.
Use a Door Security Bar
Use a door security bar for the main door of the block for extra door security for apartments. It will not require any additional framework or customization but will still give you a safer environment. Extend it straight to the floor, attach it to the inside of the doorknob and ensure the generation of pressure.
After this step, it is tricky to open and works to keep thieves out. Moreover, these bars do not require any specialized hardware and go well without the need to modify your apartment.
Use a Doorstop Alarm
Add up the device to the inside of each of the entries to your apartment. Simple yet effective, it not only provides extra door security for apartments but stops the door from opening when activated. When someone tries to force open the door at night, it emits a screeching siren and is triggered. The more the thief pushes it, the more it opens. Thus, it offers resistance and stops the door.
It also acts as a typical doorstop when the siren is off when not for security. You can switch this alarm from door to door and, it is not permanent. You can even take it to your vacation for more safety in hotel rooms and be relaxed. One of the most versatile security appliances, a doorstop alarm is a must-buy.
Install a Door Reinforcement Lock
You can install these effective locks by drilling holes in the casement area to give extra door security for apartments. However, modify the casing slightly for a door reinforcement lock to fall in place. After installation, you can use the thick steel to lock your door at the opening with the wall studs of your house.
Along with added protection by the deadbolt, it comes at a very reasonable price and is pocket-friendly. You can also use long screws in combination with the existing door hinges to strengthen the door further.
Use An Indoor Security Camera
A security camera is suitable to catch the intruder's movement for the police to trace him. It does not capture false positives of insects, pests, and slight variations. Moreover, how wonderfully does it work with Alexa! You can use Alexa to turn on your camera or view its footage with a single voice command. You can build the storage of your indoor security camera by using micro-SD cards.
The camera is pairable with your desktop and mobile and is more flexible with the home mode. You can place one or more cameras on the exterior doors for extra door security for apartments and have a record of every activity. These are effortless to install as they do not require drilling, running power cords, and data cables.
Install Glass Break Alarms
Glasses of windows and sliding doors are one of the most fragile parts of your home and need security. A skilled robber can cut this glass very quickly and, this is where glass break alarms come into the picture. Place these alarms on the most vulnerable entry points and stay calm and relaxed. They install within a couple of minutes and ring loudly when the glass breaks. These alarms are inexpensive and provide extra door security for apartments under $30.
Use Motion-Activated Lights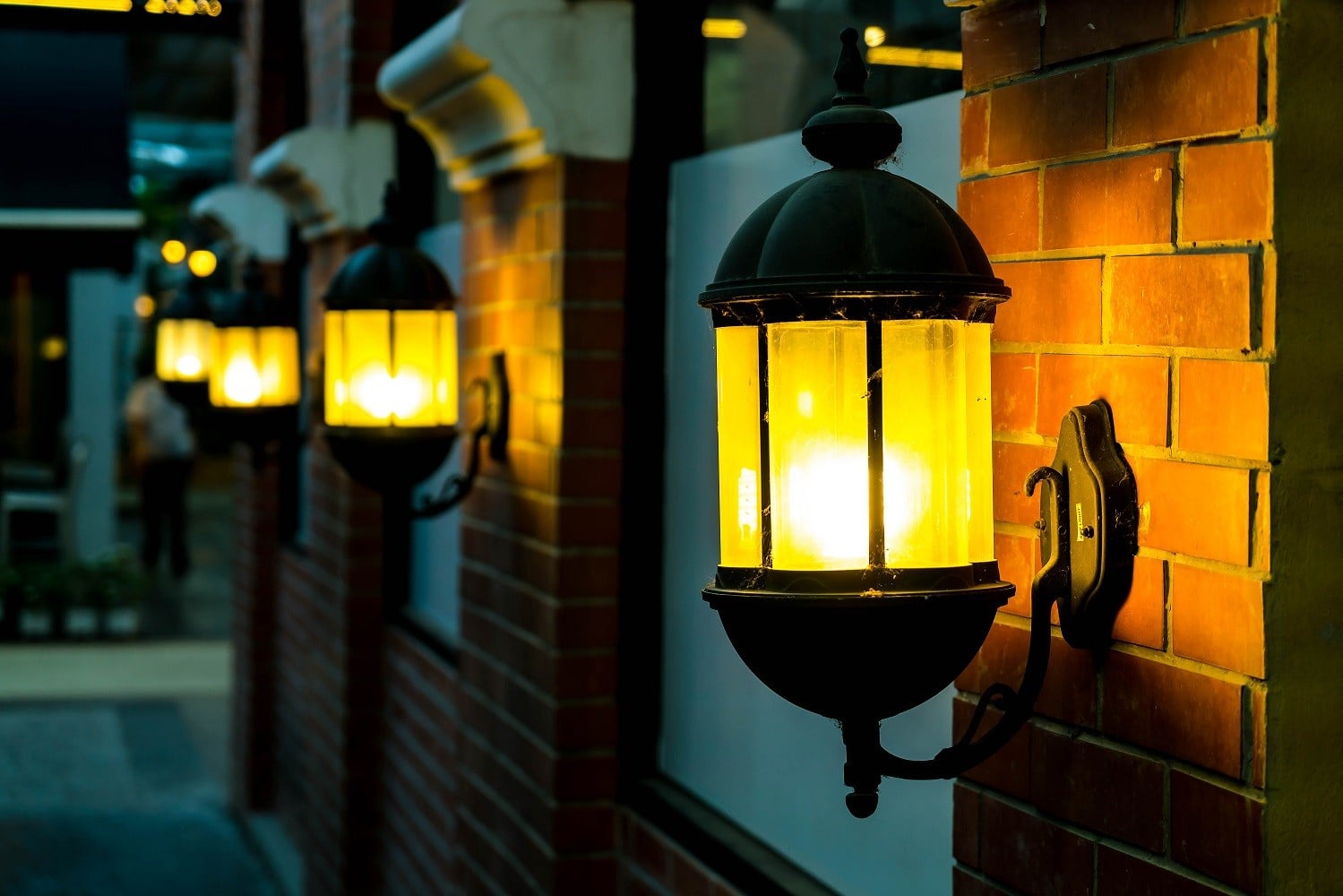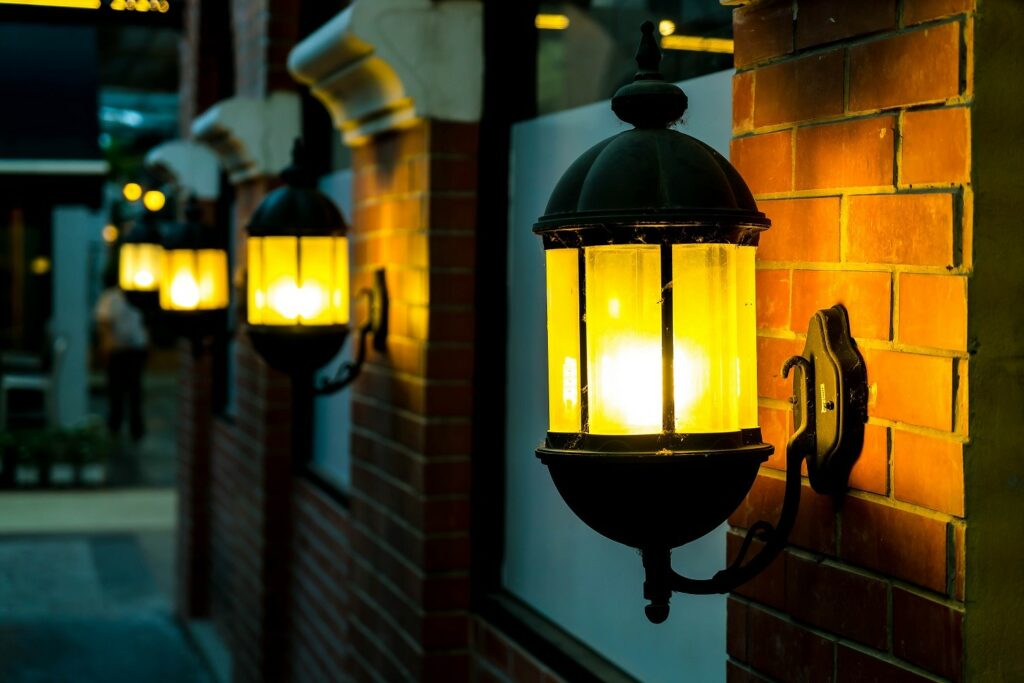 Nighttime invites unexpected and unwanted guests who pose a threat to security. Motion-activated lights at your entrances and passageways notify you if someone sneaks into your apartment and alerts you. However, if you have a pet, these lights will light up even at the slightest movement, and hence, they will need customization. They brighten up your entrances for you to notice any suspicious activity and thus provide extra door security for apartments under $30.
You can add them both indoors and outdoors for extra protection. Furthermore, you can tune the lights into a single wire to operate them simultaneously and save up on time. They do not depend on location and placement and rely only on the motion to perform well. To save up on costs further, choose battery-operated lights to save money and add versatility.
Use a Sliding Door Rod
Insert a bar or rod in the track to prevent the door from sliding. A sliding door rod is made from durable materials and sits in the door track to provide extra door security for apartments. You may combine it further with a glass alarm to secure an entry point fully.
Door Barricades
Just a doorknob may be very easy to break through and will not guarantee full-fledged security. Technology has advanced these days, and even deadbolt locks will not do any good. One can break them easily with sophisticated bump keys. In such cases, door barricades come into the picture.
They are devices that keep the door closed physically. Much effective than locks, they do not require any drilling or wall modifications. They force to press the door from either the top or the bottom and provide extra door security for apartments.
Etch a Glass Window Film
With costs as little as $15, these films safeguard your jewelry, clothing, electronics, and furniture from the eyes of the intruder. It is not only user-friendly and easy to install but guarantees the flow of light while maintaining privacy. For user comfort and service, it comes in both readymade and customizable sizes. Moreover, such films do not have sticky adhesives that might damage a window.
Final Word
The above tips and tools will provide extra door security for apartments under $30 without the need for professional installers and labor. They are inexpensive and go a long way in comforting your pockets as against professional solutions. You can get them effortlessly in the home development store next to you without the hassle and install the same quickly.